Holocaust Education Week 2021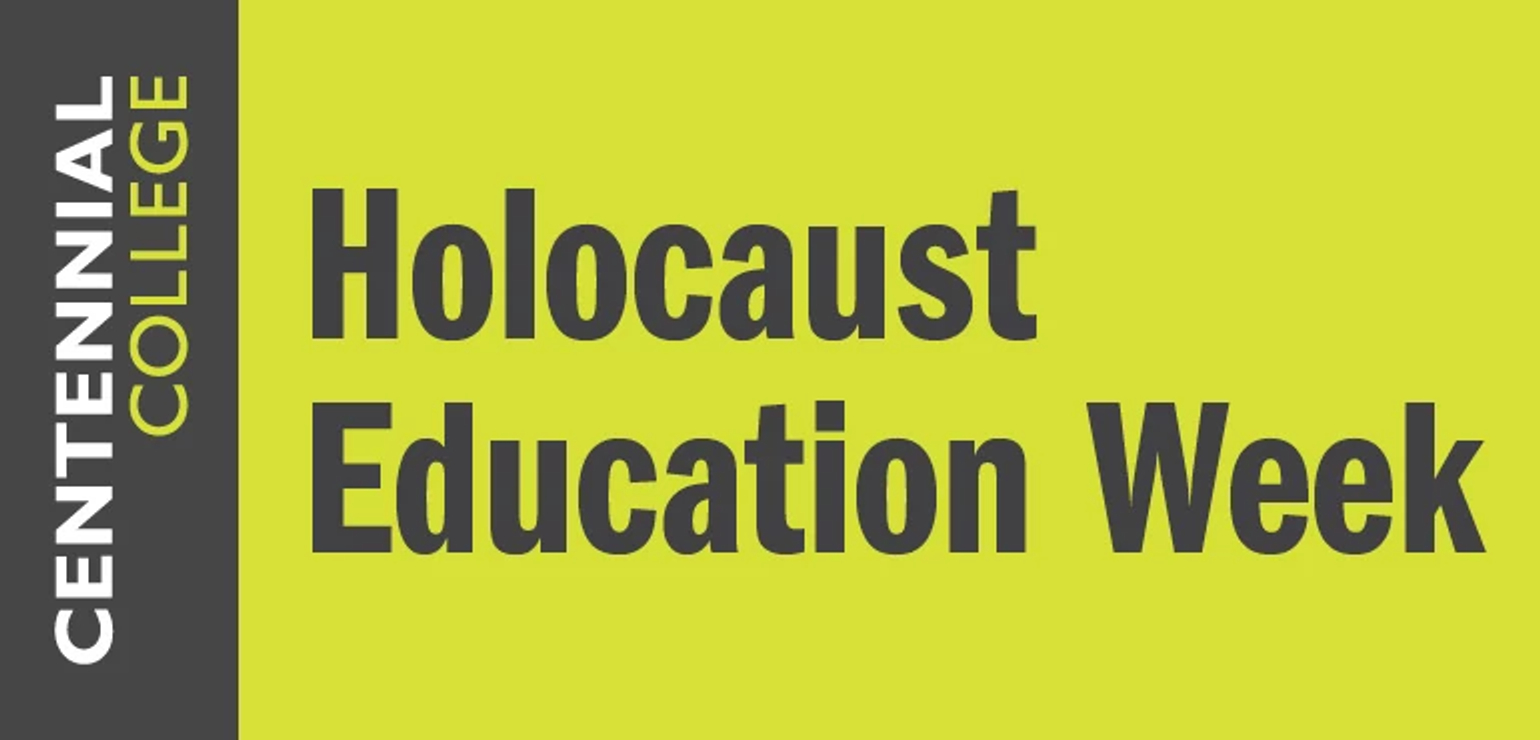 Holocaust Education Week Event at Centennial Wednesday, Nov. 17, 1-2 pm

The Riot at Christie Pits – Reasons to Remember
Every November Centennial College commemorates Holocaust Education Week. This year our program will continue to explore the roots of racism as we take on a local focus with the Toronto Christie Pits Riot which occurred in August 1933. Although long past for many of us, it remains one of the worst outbreaks of racial violence in Canadian history with over 10,000 participants and spectators. The riot was sparked by Nazi-inspired youth flying a swastika flag at a public baseball game to antagonize and provoke Jewish Canadians.
Our guest speaker, critically acclaimed writer Jamie Michaels, is no stranger to this story. His graphic novel, Christie Pits, is described as a gritty ride through Toronto's immigrant neighbourhood that re-tells the incredible story of when young Jewish and Italian immigrants squared off against Nazi-inspired thugs on the streets of Toronto. History never repeats itself, but it often rhymes—the lessons from the 1933 Christie Pits Riot remain as relevant today as when they transpired.
Join us on Wednesday, November 17, 2021, for our live, virtual event with keynote speaker, Jamie Michaels, a critically acclaimed writer. His most recent graphic novel Christie Pits unpacks the tensions between immigrants and pro-fascists in 1930s Toronto that culminated in the Christie Pits Riot.
To learn more about the Holocaust and other Genocides, visit our Virtual Display.
If you'd like to attend the virtual event, please click on this link to register Zoom Webinar
All attendees will be entered into a draw to win a copy of Jamie Michaels book, Christie Pits.
Contact Gosha Trzaski for more information.
Hosted by Centennial Libraries in partnership with School of Advancement and The Centre for Global Citizenship Education and Inclusion.