Holocaust Education Week Event at Centennial Monday, Nov. 9, 1-2 pm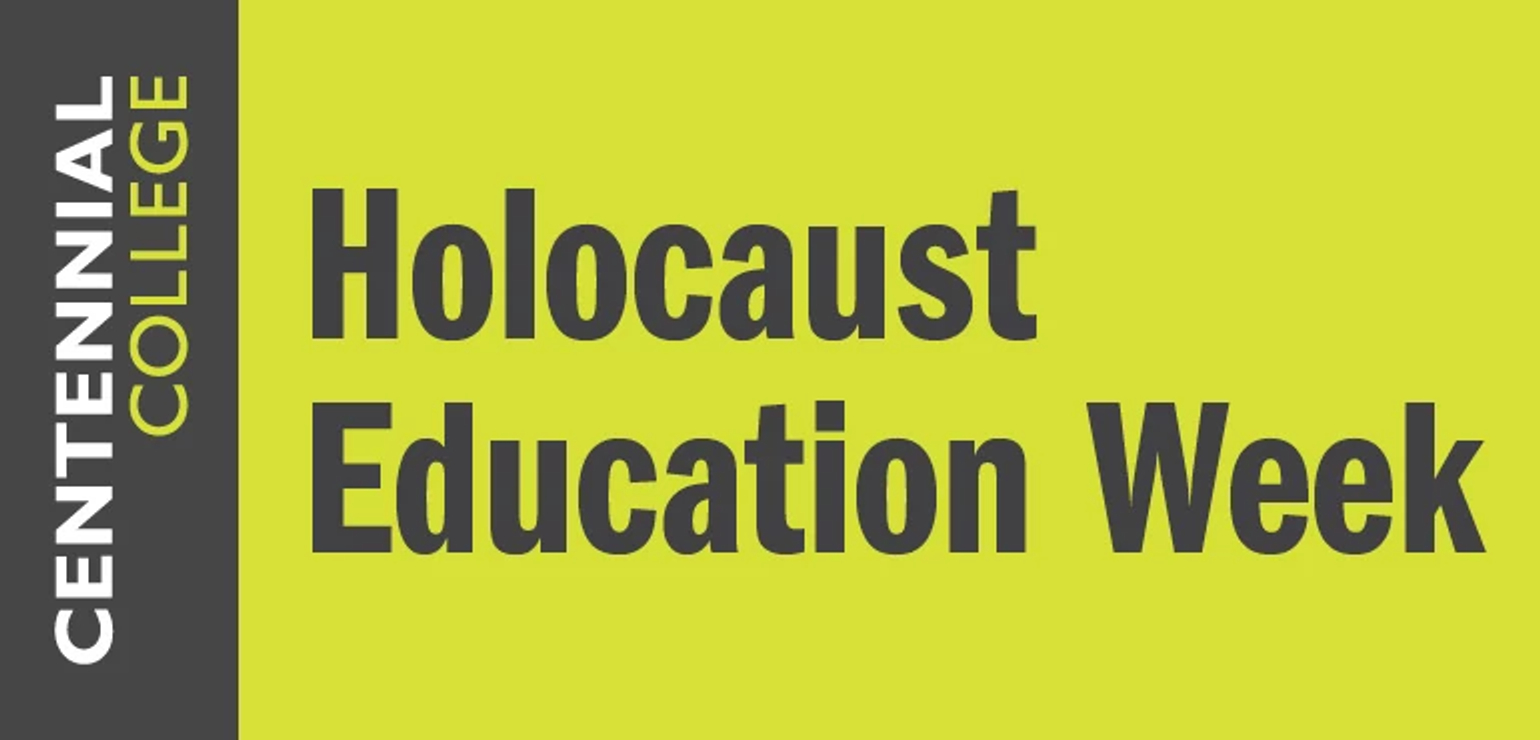 Voices of the Holocaust: the need to listen and remember
Every November Centennial College commemorates Holocaust Education Week to honour the experiences of Holocaust survivors through their testimonies. With time, these treasured voices and narratives are disappearing. From today forward it is with greater consciousness we must keep the lessons from the Holocaust alive. We must continue to strive and build our community based on the foundations of responsibility and respect.
Join us on Monday November 9, 2020, for our live, virtual event with keynote speaker, Andy Reti, Holocaust survivor. As a child survivor of the Shoah, Mr. Reti will share his memories of his family's capture and separation by recounting the experience of being forced into a Jewish ghetto. Register in advance for this webinar to hear this incredible and courageous story of survival and resilience.
To learn more about the Holocaust and other Genocides visit our Virtual Display.
Monday, Nov. 9th, 1-2 pm
If you'd like to attend the virtual event, please click on this link to register Zoom Webinar
Contact Gosha Trzaski for more information.
Hosted be Centennial Libraries in partnership with School of Advancement and The Centre for Global Citizenship Education and Inclusion.