Holocaust Education Week Event: November 5 at Progress Campus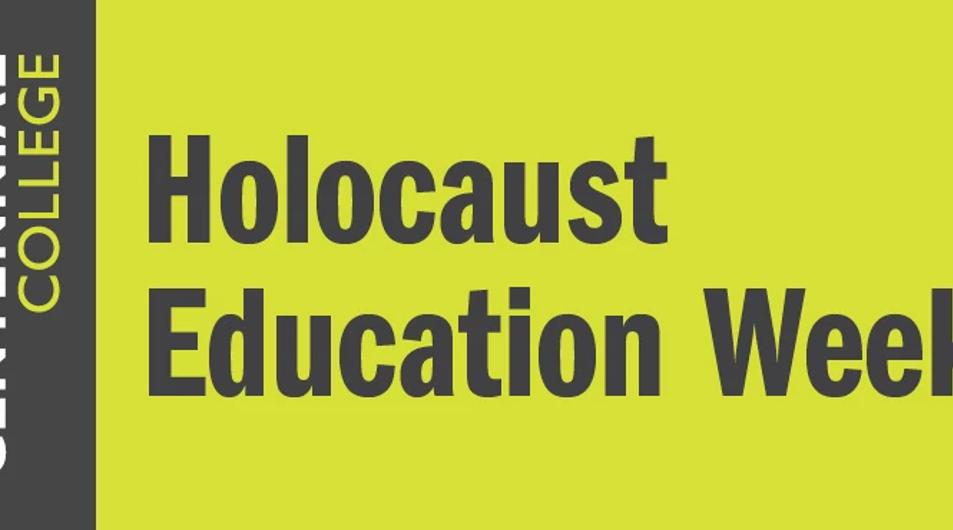 A New Generation of Holocaust Scholarship
Now, more than ever, it is important to connect to the past to provide answers for the future. Max Eisen, a concentration camp survivor whose masterful book, By Chance Alone: A Remarkable True Story of Courage and Survival at Auschwitz, won Canada Reads 2019, will present testimony to the harrowing events of the past. Students will respond to his urgent story with thoughtful scholarship in a poster display and competition, designed to showcase students' research in the Global Citizenship course related to the human face and causes of genocide. These projects will continue a difficult but necessary conversation as we move forward.
Tuesday, November 5 at 9:00 - 11:30 am
Light refreshments served from 8:30 - 9:00 am
Centennial Event Centre, 8th Floor, 937 Progress Avenue
FOR MORE INFORMATION:
Contact Gosha Trzaski at 416-289-5000, ext. 5420
Hosted by Centennial College Libraries in partnership with School of Advancement and The Centre for Global Citizenship Education and Inclusion.