Introducing Novelbranch at the Story Arts Centre Campus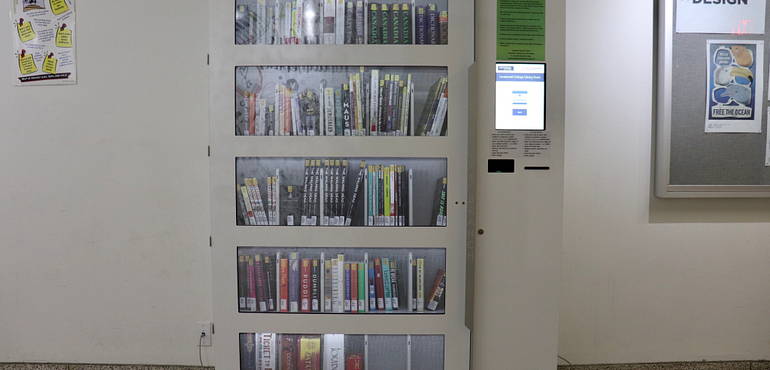 Looking for books and other resources during the Story Arts Centre Library renovations? We're here to support you with Novelbranch, our very own book lending kiosk and the first of its kind at an Ontario college! Located outside of the cafeteria at the Story Arts Centre, Novelbranch functions as an independent branch of Centennial Libraries. Purchased from Convergent Library Technologies in Barrie, Ontario, the Novelbranch was manufactured in Finland.
Here's how it works:
1. Scan your Centennial card or enter your student/employee number starting with the letter C (i.e. C300123456).
2. Enter your PIN (the last 4 digits of your student/employee number - i.e. 3456).
3. Open the kiosk door.
4. To borrow an item, simply remove the item(s) you want to borrow. To return an item, place it on any shelf.
5. Close the door firmly.
6. Print your receipt.
Want to suggest an item for Novelbranch? Come see us in Story Arts Centre room 243.