Need Recharging? Try Our Energy Pods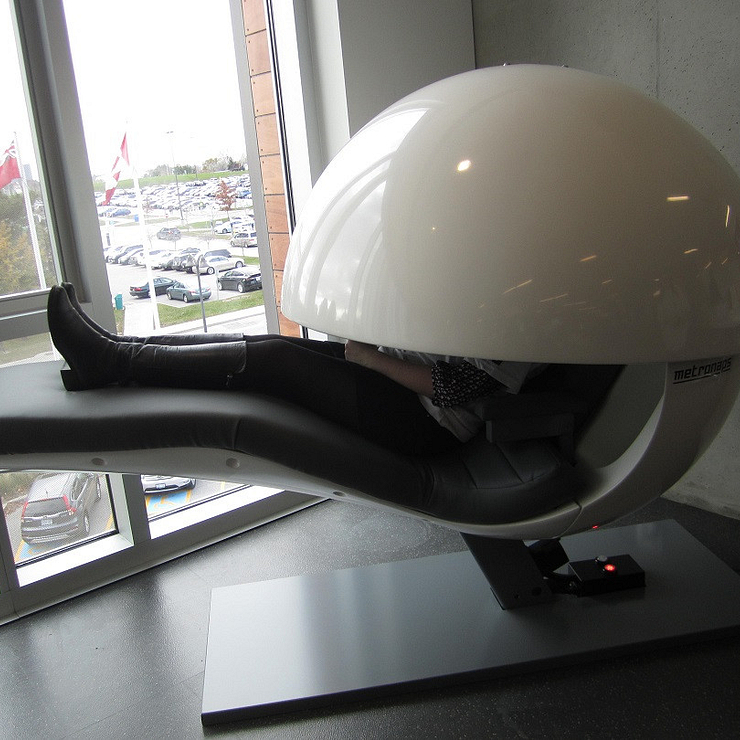 Tired? In need of a recharge? Visit a campus Library to try out a Metronaps Energy Pod.
This futuristic lounger was built for short naps. Features include a privacy hood, reclining posture settings, soothing music, gentle massage, and a gradual wake sequence of lights.
Funding for the nap pods is from the CCSAI Transforming the Future initiative. Let us know what you think of the pods! Send feedback to us.