NEW! Self-Serve Laptop Kiosk Available at Progress Campus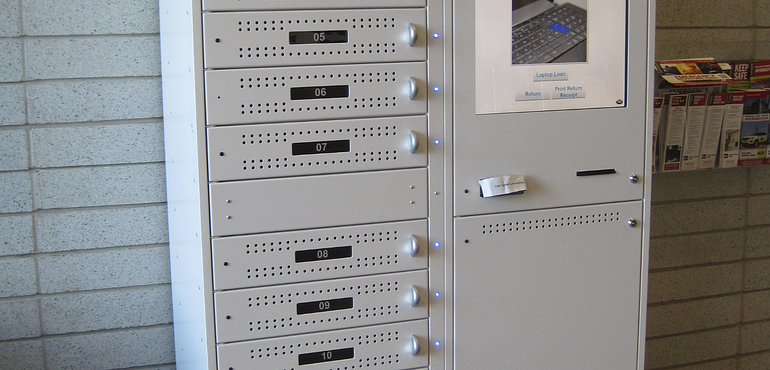 Good news for frequent users of our laptop borrowing service! A self-serve laptop loan kiosk is now available to dispense laptops. This recently installed locker system is located in the Progress Library, 1st floor Commons area.
This kiosk allows the Library to provide expanded laptop availability outside of regular hours, as well as faster and more convenient service. Centennial students can gain access to the 12 available laptops through an easy-to-use checkout touch screen interface. The kiosk is available as soon as the Progress library building opens at 6 am on weekdays and 7 am on weekends.
When you borrow a laptop from the kiosk, you agree to the Terms of Service Self-Serve Laptop Loan agreement (PDF).