Now Hiring - Sunday Library Peer Technology Mentor - Work Study Position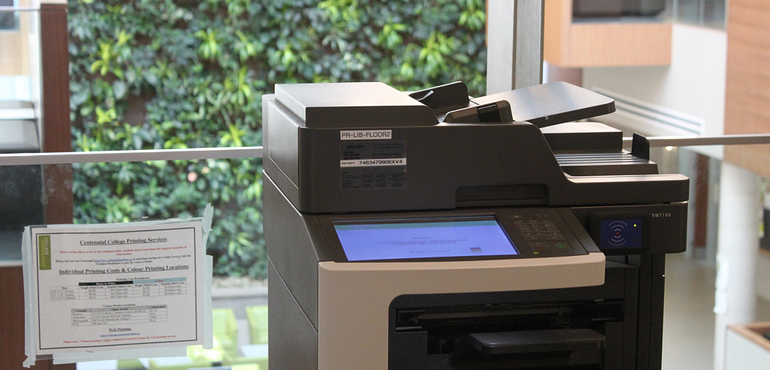 Number of Positions: 1
Location: Progress Campus
Duration: September 7 to December 15, 2019 - Sundays only (6 hours)
Department: Centennial College Libraries & Learning Centres
Qualifications: Registered in college networking or computer-related program and qualifies for Work Study.
Regretfully, International, Second Career and WSIB students are ineligible for this opportunity at this time.
Salary: $14.21 per hour.
Job Description:
• Works with Library team to provide a supportive environment for students using Library technology
• Provides courteous and professional user support and customer service to student users of the Library's computers, makerspace, printers and photocopiers, including:
• Assistance with operation of computers and printers to resolve printing and software issues
• Assistance with software, e.g. MS Office
• Assistance with operation of student photocopiers, including clearing paper and coin jams,
replacing paper and toner and troubleshooting students' problems
• Assistance with operation of adaptive technology workstation and media rooms
• Referral of complex problems to IT Helpdesk or 4 Office or ITC
• Circulates equipment to students
• Ensures that computers are ready for use, paper is stocked, chairs are pushed in monitors and keyboards are clean, etc.
• Monitors student use of computers
• Answers students' directional questions
• Refers information/Library questions to Library staff
Knowledge, Skills and Abilities
• Knowledge of computer systems and software applications, e.g. MS Office
• Excellent English oral and written communication skills
• Excellent customer service skills
• Ability to work independently
• Ability to plan, organize and prioritize work, based on student demand
• Excellent problem-solving skills; ability to develop creative solutions
• Ability to multi-task and handle shifting demands and priorities and exercise patience and professionalism at all times
• Punctual and reliable
How to Apply: Send résumé to Agnes Rosali at arosali@centennialcollege.ca. Please indicate your student number on your résumé.
NOTE: Only successful candidates will be contacted for an interview.