Now Open: Progress Library Makerspace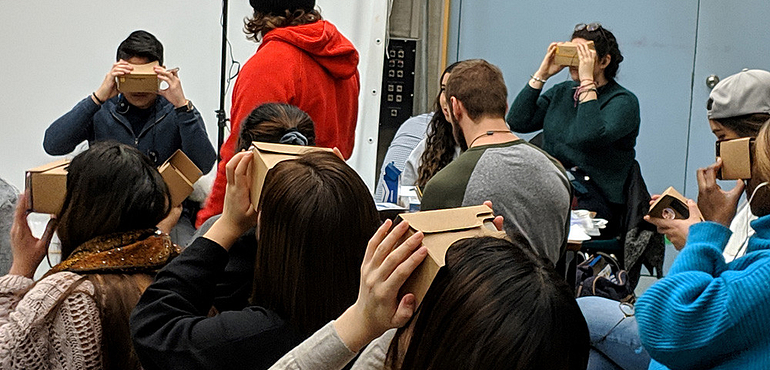 The Makerspace in Progress Library is now open.
The Makerspace is a place and service designed to help students, faculty and staff bring their creative ideas to life. Access tools like our sewing machine and button maker, and experiment with items in our emerging technology collection, like Arduino and Raspberry Pi. Play with our virtual reality equipment such as 360 cameras, Google Cardboard, and Oculus sets. Experiment, discover, tinker and collaborate!
The Makerspace is staffed Monday to Friday from 10:00am to 5:00pm. After 5:00pm, the makerspace can be used as an open study space. Find out how to book a table, reserve the sewing machine or button maker, or sign out items from the Emerging Technology Collection.