Statista: New Statistics Resource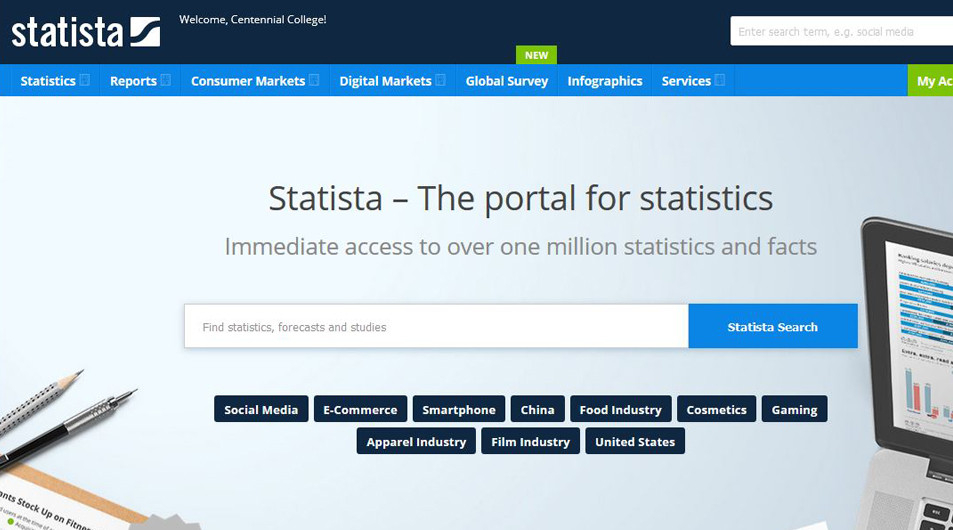 Tired of searching dozens of government and industry websites for the data and statistics you need? Statista brings the power of statistics and infographics to your fingertips, in an intuitive and easy to use platform.
Now available from the library's e-resources collection, Statista offers data, industry reports, market forecasts, consumer market outlooks and more.
This database includes content from over 18.000 sources including government departments, market research firms, universities, and others.
All statistics are downloadable in common formats such as CSV, XLS, PDF, PPT, and PNG.