Holocaust & Genocide Education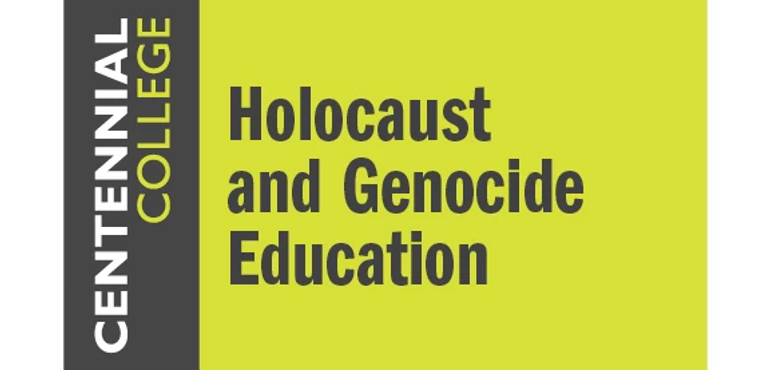 Holocaust & Genocide Education: Stories of Refuge
This year's Holocaust & Genocide Education programming focuses on the courage of refugees from the 1930s to present day, asking the question: how can we offer refuge to those who need it? The program begins with an excerpt from A Place to Save Your Life: the Shanghai Jews by Centennial faculty Karen Shopsowitz. This documentary tells the incredible story of the Jewish refugee community in Shanghai during the Holocaust, when 17,000 Jews escaped Nazi terror to find refuge in a very different country. The program connects these stories to current stories of refugees within Centennial's academic community. Dr. Meera Mather, Dean of the School of English and Liberal Studies, whose doctoral thesis focuses on the success of Ontario colleges in retraining and credentialing internationally-trained immigrants to "contribute to their settlement in Canada," tells her immigration story. Also hear a story of Razhan Alhabi, a Syrian refuge currently enrolled in the Practical Nursing Program. Students are encouraged to discuss how we can support refugees and displaced people in challenging times.
The program was hosted by Centennial Libraries in partnership with School of English and Liberal Studies and will be avaialable for viewing soon!
To learn more about the Holocaust and other Genocides, visit our Virtual Display.