Join us for a Welcome Back Celebration - games, prizes & fun! (Sept. 18-22)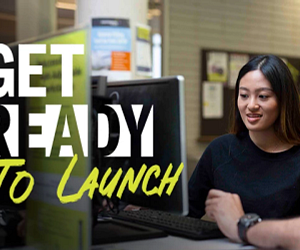 The Library and Learning Centre (LLC) are here for you.

Come join us for a big welcome back celebration during the week of Sept 18-22, 2023!

Each campus library is hosting its own event where you can find out what the LLC has to offer and how we can support you. Join us for games, prizes and fun!
Sept. 19; 11:30am - 1:30pm: Morningside (Commons area) & Story Arts Centre (main lobby)
Sept. 20; 11:30am - 1:30pm: Ashtonbee (1st floor, A block hallway) & Downsview (across from Security)
Sept. 21; 11:30am - 1:30pm: Progress (Fireside Gallery - 1st floor, L block)

Whether you are seeking help on assignments, searching for textbooks or struggling with course work, the LLC will get you on the right path. You have 24/7 access to all our databases, e-books, online videos and online journals. We can help you build up your study skills or meet with our peer tutors who can help you master the content in your courses.

Explore beyond your books - try out new technologies with our VR headsets or learn how to access 3D printing on-campus! Borrow a boardgame or relax with a graphic novel.
Discover today what the Library & Learning Centre has for you!

Questions about Library & Learning Centre services and resources? Email library@centennialcollege.ca or find other ways to contact us